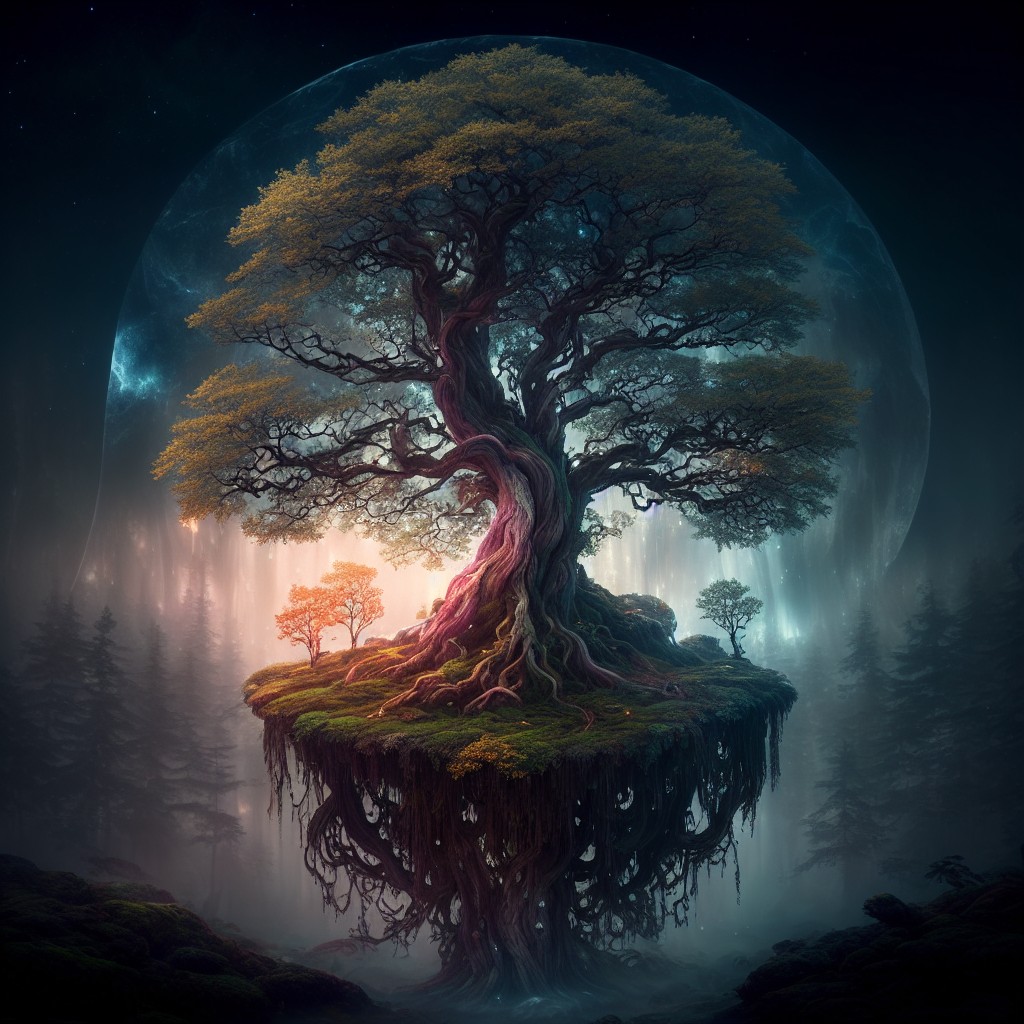 Yggdrasil

In the branches of Yggdrasil,
The Norse world tree so grand,
The eagle perches on high,
With a view of all the land.

The serpent slithers below,
In the roots deep and dark,
While the squirrel scurries up,
With a message for the gods to hark.

Odin hung for nine days,
To gain wisdom and might,
And from the tree's great power,
He gained knowledge of the sight.

Oh Yggdrasil, mighty and true,
Your branches reach so far,
Connecting all the worlds,
And shining like a star.
Yggdrasil : Tree of Life with EIHWAZ Rune