THOR'S HAMMER : MJOLNIR – Mammen Style #4 :: Paracord Necklace
$75.00 - $95.00
This set includes: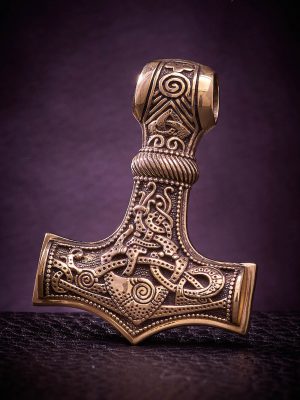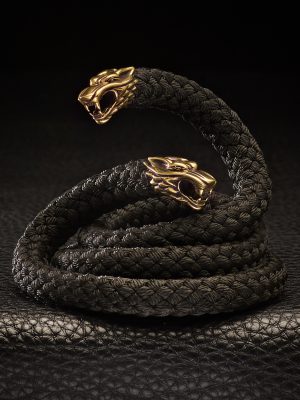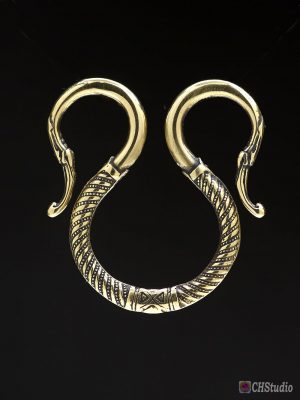 Available on backorder
Description
Pendant made of bronze. 100 % HANDMADE! Top grade.
Bronze Pendant – MJOLNIR – Perfect quality.
– Size: 2.1″ (5.2 cm) x 1.7″ ( 4.5 cm ) x 0.52″ ( 1.3 cm )
– Weight 1.51 oz. (43 g.).
Paracord 10 mm
– Accessories – Handmade Bronze.
– Ring-lock thickness 0,16" ( 4 mm.), diameter 1" ( 2.5 cm.).
– Sizes select – 19.7″ (50 cm.), 21.6″ (55 cm.), 23.6″ (60 cm.).
– Color: BLACK
Powerful by shape, delicate by touch.
Heavy and solid piece makes an impression of might.
Classic elements of a Mjolnir give one a feel of authenticity, while clear lines and detailed patterns with expressive shiny parts add to its beauty and delight of wearing.
Wide facets at the ends with gorgeous finishing and polish make the Mjolnir resemble a bar of pure gold.
– Each item is made and processed manually to provide the best value and experience of a top grade product
Handwork of a devoted craftsman makes every item an exclusive piece of delight with its own traits of individuality!
Only logged in customers who have purchased this product may leave a review.