Aegishjalmur – Helm of Awe with Futhark Runes middle + Leather Necklace 6 mm
$74.50 - $84.50
This set includes: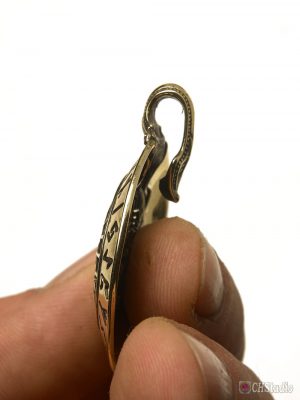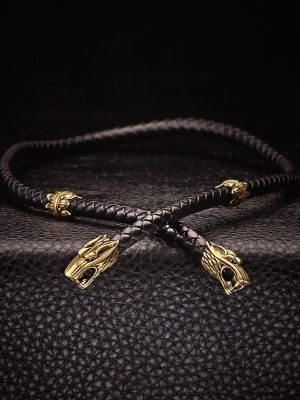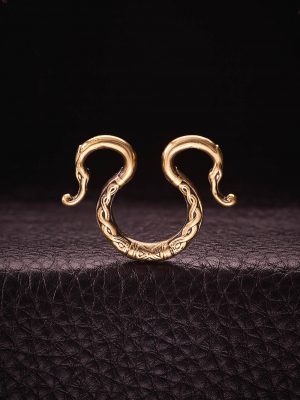 3 in stock (can be backordered)
Available on backorder
Description
Pendant made of bronze. 100 % HANDMADE! Top grade.
Pendant – AEGISHJALMUR – Perfect quality.
– Size: 1.8″ (4.6 cm) x 1.5″ (3.9 cm) x 0.39″ (1 cm).
– Weight 1.05 oz. (30 g.).
Leather Cord:
– Braided. Diameter 6 mm.
– Accessories – Handmade Bronze.
Select:
– Sizes: 17,7″ (45 cm.), 19.7″ (50 cm.), 21.6″ (55 cm.), 23.6″ (60 cm.).
– Color: BLACK, BROWN.
The Helm of Awe is magical spell of protection used by early Vikings. According to a number of legends, this apotropaic symbol, when worn between the eyes, was intended to confer invincibility in the wearer or instill fear in one's enemies.
Today, it is used as a charm of protection and an emblem of identification by Asatru believers.
Only logged in customers who have purchased this product may leave a review.